27.1.2022
The ISO/IEC 27001:2013 information security management certificate was issued as a result of independent third-party auditing. The certificate verifies that Receptum uses a secure operating model in all of its business areas and makes long-term and determined efforts to ensure information security.
Receptum now has an international certificate to verify that it is a partner that ensures its information security. The certificate verifies that Receptum's company culture involves secure operating models, from strategies to implementation.
The auditing of Receptum's information security management system also looked at how Receptum ensures that its subcontractors use secure practices. In the pharmacy sector, information security is absolutely essential and the actions of partners also matter. When cooperation with a partner is being considered, Receptum makes sure that its partners use secure practices from the time a contract is signed.
The information security of Receptum's operations was assessed by Kiwa Inspecta, an independent third-party certification body.
The information security certificate is a natural next step from a quality management certificate
"Receptum was already operating in a reliable way that ensures information security, and applying for a certificate to verify this was the natural next step. It expanded our verified competence in managing a business in a secure way. For example, the extent of our risk management changed in a very significant way thanks to the certificate," Antila says.
In the pharmacy sector, the sector of Receptum's clients, information security is at the heart of everything. By ensuring its own information security, Receptum also makes its clients' operations more secure.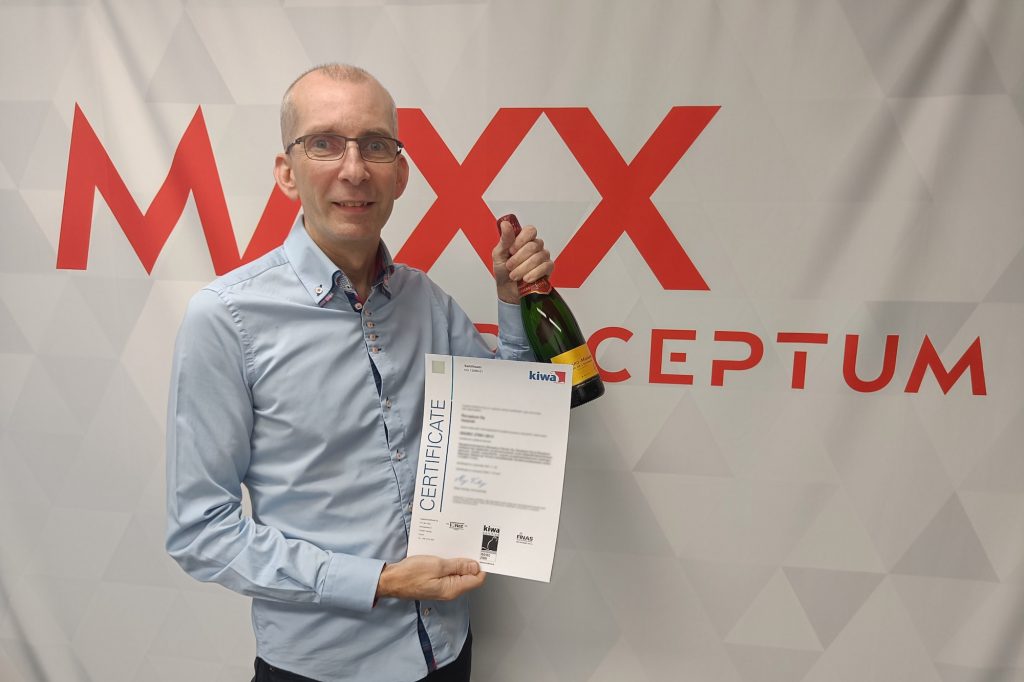 "In addition having information security always guide Receptum's own operations, we have also sought to increase our clients' awareness of information security and the factors that influence it. Through our own actions, we are able to increase and improve our client's information security and secure operations," Juha Antila says and continues:
"The world keeps digitalising further and further, which also increases information security threats. In business, the importance of information security keeps growing. We want to serve as an example to our clients, showing them what we are doing," Antila says.