Interfaces to robots and equipment
MAXX provides interfaces to third-party equipment, ranging from medicine storage robots to digital price tags and mobile payment terminals. With these interfaces, it is easy to integrate different robots and equipment with MAXX and use them.
E-commerce integrations
We consult and design online pharmacy integrations in Finland and Sweden. We help with the deployment of e-commerce solutions and implementation of projects. We provide interfaces between the MAXX pharmacy system and the most common e-commerce solutions.
Renovations and relocations
Co-operation with us and our partners also covers the planning of renovations and relocations as well as the related project management and purchases. As a strong and committed partner, we make sure that you can immediately start business on new, attractive and functional premises.
Changes of owner
We have an operating process and service package for the transfer of an existing pharmacy as well as the establishment of a new one. We provide assistance with matters related to the store, storage room, licences and IT environment.
Establishment of a new pharmacy
We make establishing a new pharmacy simpler. With our agile operating model, you can create an inventory that responds to your customers' needs and a jointly designed customer register model as well as services for your customers.
About Us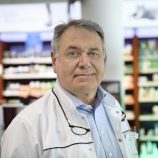 The installation and deployment of the software went excellently. I have witnessed many system replacements, and this was definitely the best ever.
Jukka Niemi, Proprietary Pharmacist at Hämeenlinnan Tori-Apteekki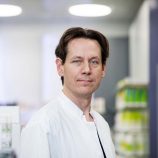 Without the project management skills and systematical approach of the Receptum staff, it would not have been possible to open a new pharmacy with such a tight schedule.
Anssi Pulkkinen, Proprietary Pharmacist at Jorvin Apteekki
Do you need more information?