Equipment
We deliver the equipment and shop solutions from surveillance cameras to self-service checkout for your pharmacy. The equipment is chosen through testing to promote your pharmacy business. You get the equipment, installations, helpdesk services and maintenance – everything easily and conveniently from the same place.
MAXX helpdesk and maintenance
Our competent and trained helpdesk and maintenance staff help your employees with any questions and problems relating to the data system and equipment. You get help quickly on the phone, online or, when necessary, on site.
Data security and data communication services
We provide the best data security solutions, easily and conveniently. We arrange competitive tendering for verified data communications on your behalf. With our services, you can make sure that data security and in-house control at your pharmacy are always up-to-date.
Support and maintenance services
Our support and maintenance services are based on the seamless co-operation between experienced IT professionals and control and management software. The functioning of the software and equipment at your pharmacy is overseen by committed trained experts.
Training and consulting
A wide range of training options promotes the efficient use of the functionalities of the MAXX solution. Tailored training and consultancy support the development of customer service, business operations and management of pharmacies.
About Us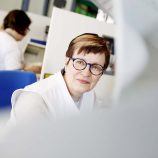 We have never been left alone with questions such as internet connections, data security or purchasing and maintenance of equipment. Receptum's one-stop solution saves time and money.
Pirjo Mäkelä, Proprietary Pharmacist at Saarijärven Apteekki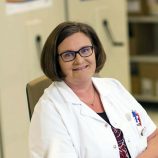 The telephone system delivered by Receptum turned out to be much less expensive and much easier to use than a traditional system. In addition, we save 70 per cent in bills.
Niina Metelinen, Proprietary Pharmacist at Parikkalan Apteekki
Do you need more information?